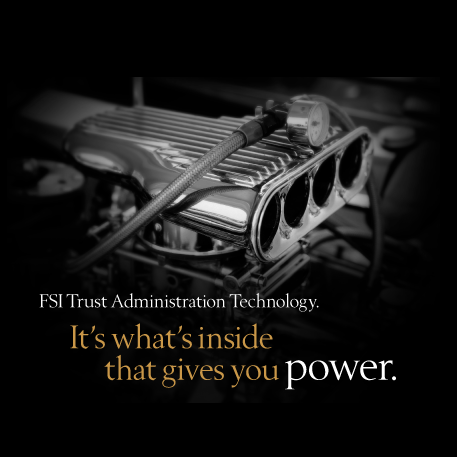 FSI Trust Solutions
It's what's inside that gives you power.
Funeral Services, Inc. (FSI) is the leading trust administrator and record-keeping company with 35 years experience in the death care industry. Our itrust administration technology offers funeral homes, cemeteries, associations and financial institutions innovative solutions for preneed and perpetual care trusts. With our approach, you'll have the power to increase efficiencies, achieve deeper clarity of the value of your assets, and possess the knowledge to make better business decisions.
Our web-based administration solution is simple and user-friendly, giving point-and-click access to all the details of your trust, 24/7. All backed by unparalleled customer service and personal support. Assistance is just a phone call away. With FSI, you can be confident that every aspect of your trust program is taken care of so you can focus on your business.